Personal Trainers
for when you want awesome results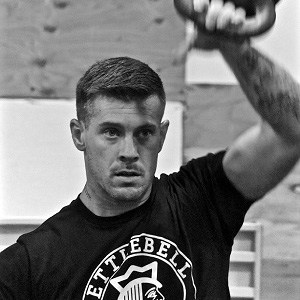 Arryn is a StrongFirst Elite instructor and coaches strength, kickboxing, group classes and 1:1. He started practicing with kettlebells as a way to improve his martial arts training but found he loved the strength world so much he wanted to start teaching others how to get stronger, too. Arryn's favorite exercises are bent presses, (HEAVY) kettlebell snatches, and Zercher squats. When he's not in the gym you can find him eating cookies with milk, listening to classic country music, and hanging out with his dog Shelby. 
Certifications:
Functional Movement Screen Level 1
StrongFirst Kettlebell L1, L2
StrongFirst Barbell Instructor
StrongFirst Bodyweight Instructor
StrongFirst Plan Strong Certification
StrongFirst Strong Endurance Certification
Education:
Prehab & Rehab by Dr. Mark Cheng
Movement Restoration by Brandon Hetzler
 Building the Ultimate Back by Dr. Stuart McGill
Movement Restoration by Brandon Hetzler (2017)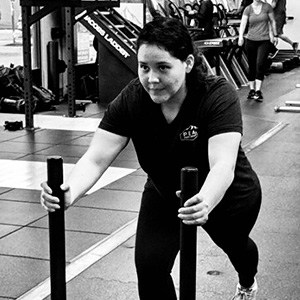 Christina's journey in personal training began in 2015 after she had suffered a neck injury in a car accident. After a couple of years of continuous pain and no form of therapy to help with pain, Christina began to gain interest in human anatomy and functional movement.
After her fitness began to regress, she decided she didn't want others to feel like they couldn't exercise because of an injury. She believes that foam rolling, stretching, and an appropriate warm-up are rituals that should be incorporated into every workout program. Christina is excited to empower individuals to feel confident in a gym and push clients to find and reach their full potential.
Her hobbies include hiking Oregon waterfalls with her dog Jetta, watching basketball, and hunting down Portland's best bubble tea.
Certifications and Education:
NASM Certified Personal Trainer

NASM Corrective Exercise Specialist
Specializations:
Flexibility and mobility

High-Intensity Interval Training

Beginners Strength Programming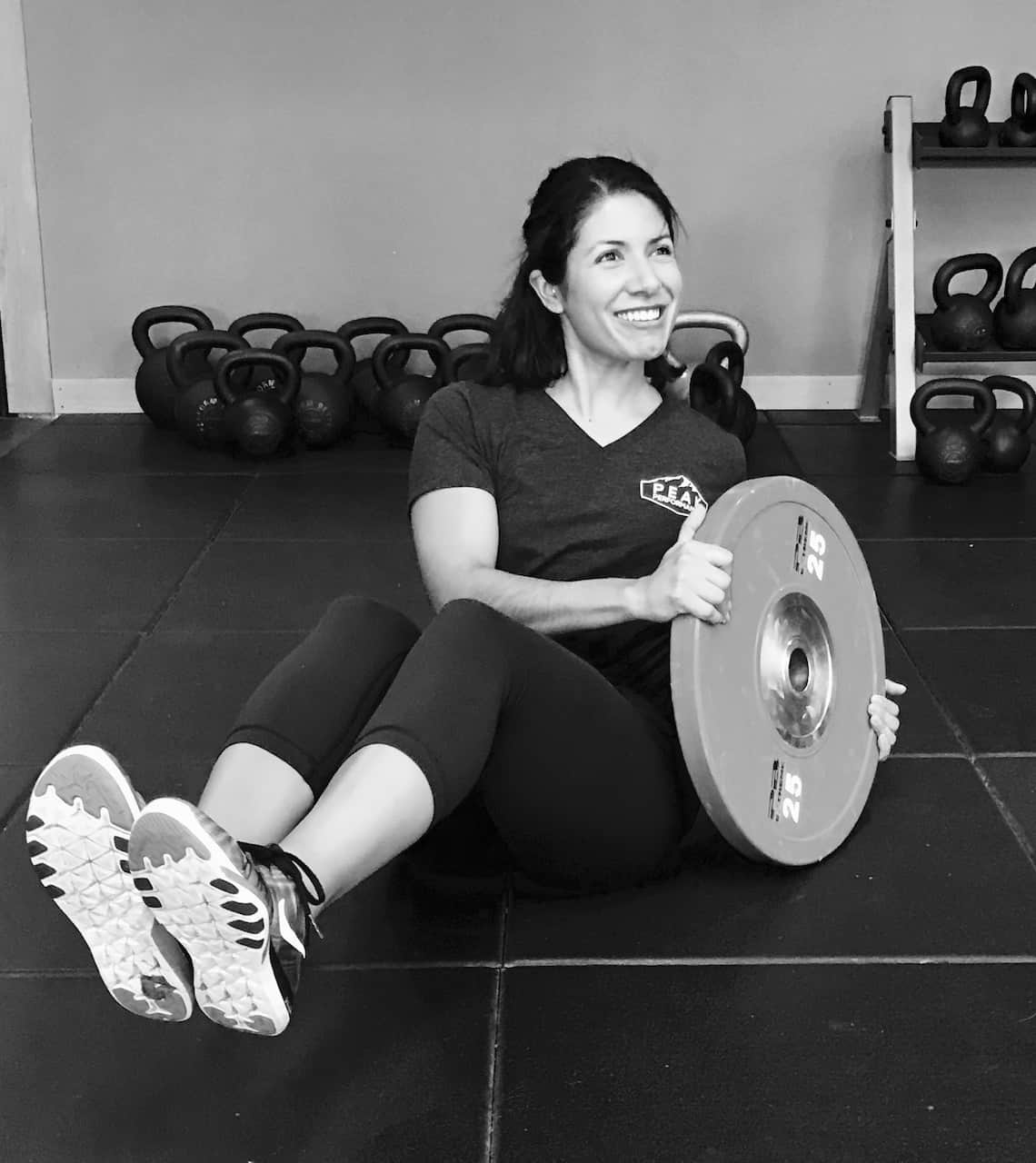 Marina is excited to meet individuals wherever they are on their health and wellness journey.  She has always been passionate about movement and danced for 22 years before transitioning to boot camp and strength training. Marina firmly believes that flexibility, mobility, and balance are central to overall health and functional fitness. She enjoys working with clients across all fitness levels, ages, and abilities. If you are interested in improving mobility, increasing endurance, and building strength, connect with Marina!
Certifications and Education:
NASM Certified Personal Trainer
Master of Social Work
Master of Arts in Women's & Gender Studies
Certifications and Education:
European Master in Health and Physical Activity, University of Rome "Foro Italico" (06/2008)
Doctorate's in Olympic Weightlifting, Sports University of Tirana, Albania (03/1996)
Master of Arts in Sport Science, Sports University of Tirana, Albania (06/1988)
Bachelor of Arts in Physical Education and Coaching, Higher Institute of Physical Culture Tirana, Albania (06/1985)
Sport Performance Coach conducted by USA Weightlifting (11/08/2016)
Technical Director, Albanian Weightlifting Federation (03/2002 – 06/2012)
Technical Director, Alba Taekwondo Academy (09/1995 – 06/2002)
Titles & Activities:
National Olympic Weightlifting Champion (Albania, 1978-1989)
Medalist on International Olympic Weightlifting Events:

Gold, Ankara (Turkey, 1983)
Bronze, Bucharest (Romania, 1981)

International Expert of Olympic Weightlifting (11/2009 – Present)
International Olympic Weightlifting Referee (03/2002 – 04/2012)
Director of Albanian Olympic Academy (05/2011 – 11/2015)
Member of Technical & Scientific Commission of European Weightlifting Federation (2004-2012)
Ray has always lived an active lifestyle. His love of fitness started in the military and carried over to his civilian life where he enjoys surfing and weightlifting. He has always had a great understanding that the stronger you get, the easier life gets in almost all aspects.
The effects of strength training can do miracles for joint pains, strengthening bones, reducing injury, and improving sport performance. Ray believes that training should always be sustainable and progressive. His training methods will ensure that you will be able to train continuously without injury and always be improving. Ray works with individuals of all fitness levels. Even beginners who have never touched a weight can greatly benefit from his training.
Having experienced multiple broken bones with slow recoveries, rehabilitation is very important to him. He understands the need for slow progression and how to address muscle compensation patterns that arise from the injury. His goal is to see you moving
better and stronger than ever before.
Certifications and Education:
NASM Certified Personal Trainer

Degree from National Personal Training Institute (NPTI)

Kettlebell Certification

Suspension Certification
Specializations:
Strength and Conditioning

Strength Programming

Barbell Technique

Restoring Mobility

Post Physical Therapy Injury Rehabilitation
Shiloe is passionate about performance over an aesthetics approach to fitness, taking priority of moving well, inside and outside the gym. She believes if you focus on increasing what you can do and what you can achieve over how you look, that aesthetics will follow close behind. Consistency is quite possibly the most key component of fitness, so her goal is to understand what your incentives are and make a fitness routine as approachable and as FUN as possible.
If you don't find Shiloe in the gym, she's probably hanging out with her dog and with friends; camping, hiking, and eating! Shiloe is excited about helping people of all age ranges and fitness levels to achieve a more well-rounded fitness.
Certifications and Education:
NASM Certified Personal Trainer

CrossFit Level 2 Trainer

Adaptive CrossFit Training
Certifications and Education:
NASM (Certified Personal Trainer)
Crossfit L1 Certification
Crossfit Kids Certification
Kickboxing Certification
Core Fitness Certification
Sports Training Degree from Wingate Institute
Massage Therapy Degree from Wingate Institute
Specializations:
Kickboxing
Pre and Post Natal
Rehabilitation
Massage Therapy
Sports Training
One Flat Fee    •    Full Access    •    Totally Local